Role: UX Design Lead & Visual Design Lead
Pitched at Pittsburgh Startup Weekend 2014, GI Culprit is a mobile meal tracker that suggests possible trigger ingredients for users with gastro-intestinal distress.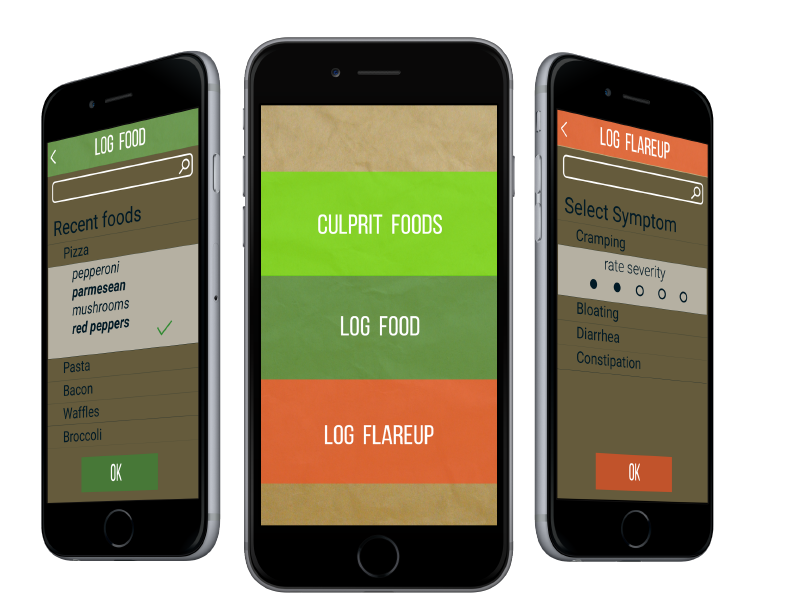 My team and I want to improve on existing food journal applications by taking the thinking out of the equation. I am the lead user experience esigner on the project, and interviewed 5 users during our weekend design spree.
The clients I interviewed usually wait until they experience symptoms before tracking their food intake. One user told me when he experienced GI distress, he simply "thought really hard" about what he'd eaten in the past 24 hours. This approach is backward, but tracking daily food intake is also difficult. After each in-person interview, I tested a low fidelity prototype and noted their feedback.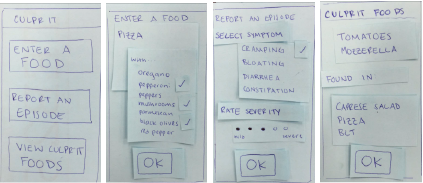 When testing my first prototype, users expressed a desire for things to be simple and clean, with the fewest taps possible. This promoted the idea of having the most commonly consumed foods appear first.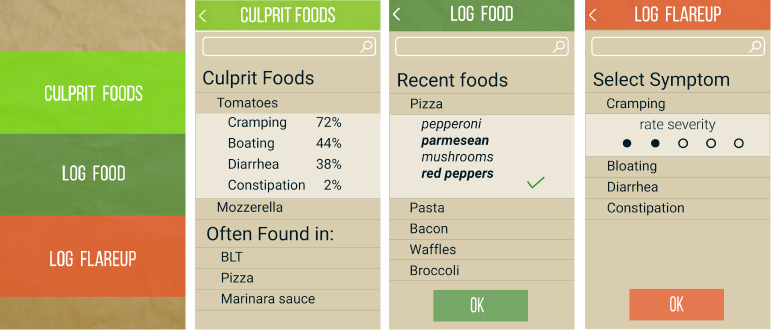 Features:
Most frequently eaten foods appear first on the list
Foods can be modified to ensure the consumed ingredients are accurately represented
Symptoms and their severity can be logged as they occur
After sufficient data has been logged, the application can suggest "culprit" ingredients based on the statistical correlation between those ingredients and symptoms. The application will also provide the user with a list of common foods that contain that ingredient.